Comcast is honored to receive the prestigious St. Paul Chamber HERBIE award. The HERBIE award recognizes individuals and businesses that exemplify the traits inspired by its namesake, Herb Brooks: Humanitarian, Enterprising, Resilient, Bold, Inspiration and Ethical. Each year, two recipients are selected by the Chamber's Foundation Board and award winners are recognized at the Foundation luncheon.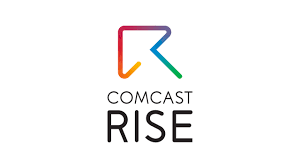 Receiving the HERBIE award recognizes the impact of the Comcast RISE Program here in the Twin Cities.  In the last two years Comcast Twin Cities has provided over $2 million to support minority-owned and women-owned small businesses through the Comcast RISE program. We know that a diverse, equitable, and inclusive company is a more innovative and successful one. Across our workforce, products, and content, we embrace diversity of background, perspective, culture, and experience, and together with our partners, we have been working to fight injustice and inequity for decades. From bringing broadband and digital skills training to underserved families; to creating opportunities for underrepresented entrepreneurs; to amplifying diverse voices; we are committed to leveraging our unique platforms to help create positive change.
As a media and technology company, we are passionate about the work we do and the important role we play in millions of people's lives. We constantly challenge ourselves to innovate and create the best products, content, and experiences. An entrepreneurial spirit is what drives us. But a culture of integrity and respect is what defines us. We have long been committed to creating and fostering an environment where everyone is welcomed and supported. Where doing the right thing is not a choice, but a way of life.