Earth Day is a globally-recognized day and reminder to consider our environment and elevate your environmental stewardship. This year, Xfinity stores partnered with Minnesota Tech for Success, by accepting 800 pounds of technology donations at four Xfinity Store locations including, Brooklyn Park, Edina, Minnetonka, and Woodbury.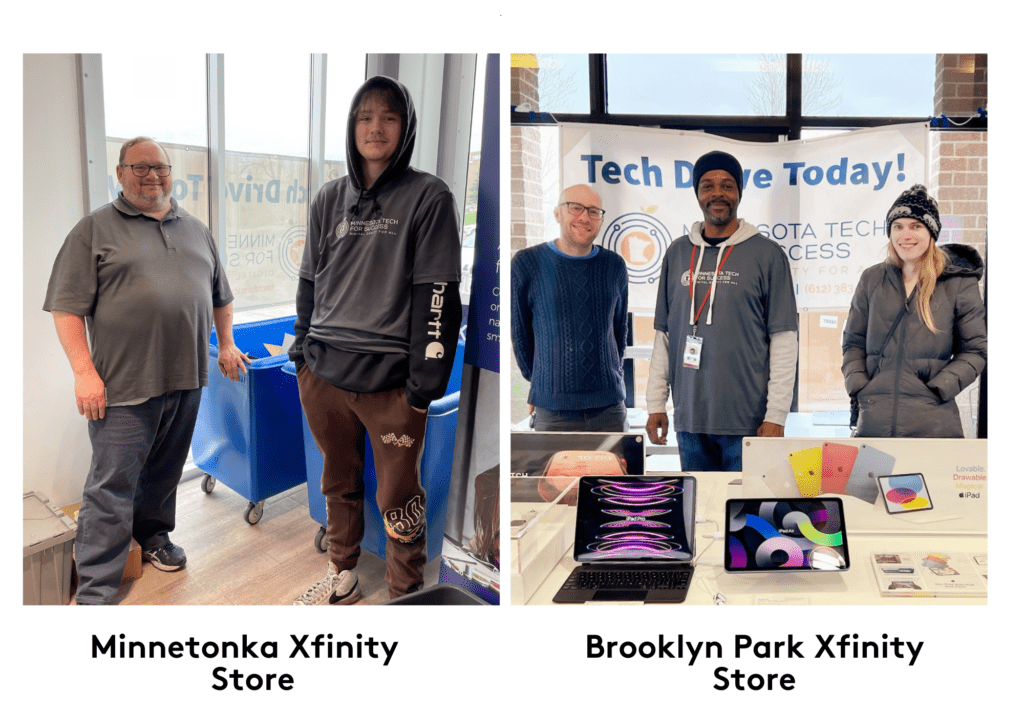 The beauty of this partnership is that refurbished donations are completely and securely wiped with responsibility under NAID Certified Sanitization. Every step of your data is protected until it is completely destroyed in the refurbishing process. Through the Computer Donation program, MN Tech for Success has placed 100,000 computers into the hands of students in Minnesota, building a bridge of digital equity. According to the organization, 5.8 million pounds of technology has been recycled and kept out of landfills. 

For those who are interested in scheduling a donation, acceptable donations include computer technology, phones, and technology components such as keyboards, cords, and cables. For a full list of acceptable donations, please click here.
Watch WCCO's spotlight on MN Tech for Success as they celebrate 25 years.